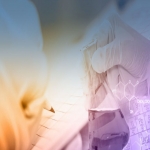 ViiV Healthcare Reports Positive Phase III Study Results Of Investigational, Long-Acting, Injectable HIV-treatment Regimen Administered Every Two Months
NTIDC research is proud to be the only site in Dallas that has been dosing with long-acting, injectable HIV-treatment since 2014. It's been quite a journey over the past 5 years working with ViiV healthcare and Janssen to help bring long-acting injectable therapy to market.
When approved by the FDA some patients will be able to stop taking their pills for HIV and start receiving injectable therapy instead. This is groundbreaking for HIV patients, and we are proud to be a part of it.
More Resources:
COVID-19 Critical Population Update